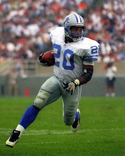 We've all been there as gamers—someone attacks the pastime we love and the immediate tendency is for us to come back firing wildly, casting our own dispersions (sometimes angrily) in the process.
A reflective piece on Bitmob cautions that this tendency to lambaste game critics doesn't always reflect well on the gaming populace. In "Gamers Are Too Defensive," Jeffrey Michael Grubb writes:
…the complications of hot-blooded passion often pave a path directly to irrational behavior and a tendency to be overly defensive. If a gamer wants to be defined by his passion, there isn't anything perverse about that. However, the perception of gaming is tarnished when gamers defend it from every misconception and ill-informed pundit.
Grubb offers advice for dealing with the trolls:
They are a lost cause. What can be done about someone who looks even at the tiniest offense and becomes excited about having something to get enraged about?

While it is infuriating when cable news channels misrepresent a game to make it appear more violent or sexually explicit than it really is, we have to laugh these occurrences off — as many of you already do.
Grubb offers a great analogy for dealing with game critics, saying that we should act like Barry Sanders, the all-world ex-Detroit Lions running back who used to simply hand a referee the ball after scoring a touchdown:
Barry Sanders treated scoring a touchdown as if it were no big deal to him, because he had been in the end-zone before, and he would be there again. That is how we need to treat our passion. Video games will take their place next to music, movies, and books simply because we know that is where video games belong.