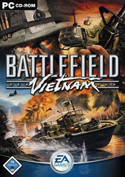 The Vietnam government's Ministry of Information and Communications (MIC) has drafted legislation that could significantly impact that country's online gamer population.
The proposed measures, according to Vietnam Net, include limiting users to three hours of playtime for particular games, imposing licensing restrictions on the purveyors of online games (to limit the current fragmenting of the online game market) and introducing clear language that would label in-game assets as unconvertible to real-world money.
"Simple and low-tension" games, such as chess, are not addressed in the proposal and would be able to continue to run twenty-four hours a day, seven days a week. The three-hour restriction on playtime would also be increased to four to five hours per day for games that are cultural or education-based.
To foster home-grown game development, the draft also would require foreign game makers to register titles earmarked for Vietnam one year before their debut.
Public comments on the draft are requested once the proposal hits the MIC website in "the next several months."
|Via GamerLaw|