While not overly game-related, the testimony of the founder of 4chan.org before the U.S. District Court Knoxville, Tennessee in regards to the hacking of Sarah Palin's Yahoo email account in 2008 features a treasure trove of entertainment.
Chris Poole's testimony (PDF) was given on April 22, 2010 as part of the investigation into David Kernell's hacking of Palin's account, and was released by The Smoking Gun. Kernell posted images from Palin's account on 4Chan's /b/ board, which eventually led to his conviction on two felony counts.
In the best part of the testimony, Kernell defines the "specialized" language that 4chan users have adopted. Examples below.



Under cross-examination, the term Rickroll was brought up again.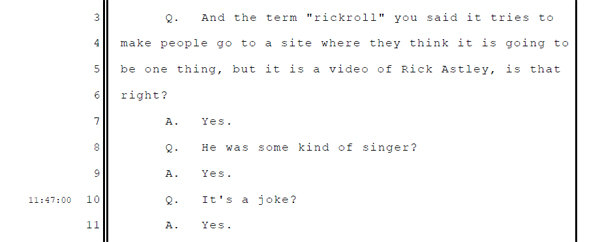 Via BusinessInsider