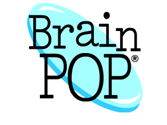 BrainPOP has been tapped to serve as a founding outreach partner of the National STEM Video Game Challenge. The game design contest is part of the "Educate to Innovate" campaign the White House announced last week, and is headed by the Joan Ganz Cooney Center at Sesame Workshop and E-Line Media.
As a founding outreach partner, BrainPOP will provide mentors with free access to digital STEM content and professional development opportunities. BrainPOP will also contribute contest prizes and lend support to the competition's judging and promotional efforts.
"Making video games is a complex activity that involves critical 21st century skills such as systems thinking, iterative design, problem solving, collaboration and creativity, and builds a strong motivation for STEM subjects," says E-Line President and Founder Alan Gershenfeld. "We are always excited to see how enthusiastically youth embrace these concepts when presented in the context of video game creation."
The contest will include both a Youth Prize for middle school student entrants and a Developer Prize. Students in grades 5-8 at any U.S. school can submit entries to the National STEM Video Game Challenge from October 12-January 5. Contest guidelines can be found at www.cooneycenterprizes.org and www.stemchallenge.org/youthprize.