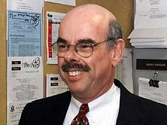 While we do not know what the language of House Commerce Committee Chair Henry Waxman's (D-CA) net neutrality bill will contain, a leaked draft obtained by Tech Dose Daily gives us the cliff notes.
Waxman hopes to push the bill through the lame-duck session after the November mid-term elections, according to Tech Dose Daily.
Onto what Tech Dose Daily says is the heart of the Waxman proposal on net neutrality:
– The FCC would not be allowed to reclassify broadband under Title II of the Communications Act.
– Broadband providers would be prohibited from blocking "lawful Internet traffic." This apparently does not apply to wireless providers.
– Wireless providers would be prohibited from blocking "lawful websites." The language leaves open the possibility to block applications and peer-to-peer activity.
– The draft bill charges the FCC to deliver a report to the House and Senate commerce committees detailing authority needed by the commission to implement the national broadband plan and consumer Internet protection use. The deadline would be Dec. 31, 2011.
– The draft includes a sunset provision – the bill would expire at the end of the 2012 calendar year.
Tech Dose Daily also reports that Waxman's bill would deal with enforcement on a "case-by-case basis." Broadband providers who violate the law could face a maximum penalty of $2 million by the FCC, who would be in charge of enforcement.
Of course, this is a draft document at the moment. I hope that we will see the real thing later this week.
Source: Ars Technica