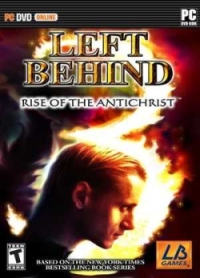 Looks like an experimental pilot program that had around 100 Texas Wal-Mart stores carry the Christian-themed titles of Left Behind Games went well, as the publisher announced that two of its newer offerings will be sold at locations of the world's largest retailer throughout the U.S.
Left Behind 3: Rise of the Antichrist and Charlie Church Mouse: Superpack will show up in Wal-Mart stores before the end of October.
LBG CEO Troy Lyndon stated, "We are delighted to offer healthy alternatives into the PC game marketplace and pleased to see these games get the exposure they deserve by becoming available in Walmart nationally.
Left Behind 3: Rise of the Antichrist is a real-time strategy game based on the book series of the same name.