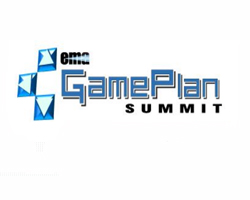 Recently the Entertainment Merchants Association (who you may know best for their upcoming Supreme Court battle against the state of California) handed out honors to publishers and retailers for their contributions to the game industry as part of its GamePlan Summit (thanks to Gamasutra). Honorees include Best, GameStop, and Gamefly, among others.
Activision and GameStop took away the most honors: Activision was honored for Best Use of Social Networks (for Modern Warfare 2), Best Packaging (Modern Warfare 2), and Best Publisher's Marketing Campaign (Modern Warfare 2). GameStop was honored for Best Game Department, and Best Retail Promotion and Marketing.
GameFly was honored with Best Use of Social Media, Amazon.com won Best Online Execution, Nintendo won Best Display at Retail (Wii Sports Resort), Best Buy was honored for Best Retail Advertising, EA won Best Representation of Titles at Retail, and Target was honored for the Best Video Game Revitalization at Retail.