October 4, 2010 -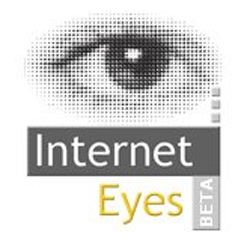 A "game" that consists of the general public using the Internet to monitor closed circuit TV feeds for criminal activity has launched in the UK.

It was just about a year ago that we first reported on the venture, named Internet Eyes, which will charge store owners £20 per week, or £1,000 a year to connect their CCTV feeds to the website. The Internet Eyes user who "has made the best contribution to the prevention or detection of a crime," will receive a monthly award of £1000.

The Daily Mail provided a little further detail on how Internet Eyes works: users will have access to four screens at a time. When they view what may be a crime taking place, they hit the website's "alert" button and a text and photo are dispatched to the manager or owner of the store suspected of being robbed or victimized.

While the CCTV cameras monitored on the site are only from the UK, the Internet Eyes website is open to all European Union residents. 13,000 people signed up to take part on the website in advance of its launch. Users, who must be 18 years of age or older, also have to pony up a fee (£12.99 a year) to participate, partly to prevent "voyeurism or misuse of the system."

No CCTV's Charles Farrier has concerns about the service, stating, "This is encouraging a growing trend of citizen spies. If people are so concerned about crime they should contact the police." He added, "They are hiding behind computer screens and willing crime to happen so they get a prize. It is a game."

Internet Eyes Managing Director Tony Morgan countered those concerns, saying, "The cameras are already there - we just link to them so people can watch them. All you see is the tops of people's heads."

Monitoring kicked off this morning at 10am local time.