October 5, 2010 -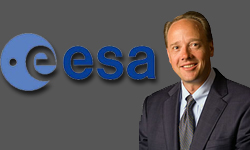 Entertainment Software Association president and CEO Michael D. Gallagher penned and editorial for the Baltimore Sun newspaper explaining what is at stake in early November when the Supreme Court reviews the 2005 California Video Game law. The thrust of his argument is that the First Amendment to the Constitution holds importance significance in our society. It was designed by the founding fathers to protect citizens from the government abridging the right to speak freely.
He also points out that the state of California is trying to abridge the free speech rights of game makers based on the unproven notion that consuming video game violence influences users to engage in real world acts of violence. The data that the law is based on was questioned by the U.S. Court of Appeals for the Ninth Circuit, which it called not substantial enough to prove that violent video games cause psychological or neurological harm to minors.
While he touches on a number of other reasons why the law is misguided and false, the closing paragraphs of Gallagher's op-ed piece sums up nicely the main reason why the law should not stand:
"Never before has the Supreme Court restricted freedom of speech on the basis of violent content. There is no logic in restricting sales of video games, which use avatars, but not books or movies, which often depict violence committed by — and upon — real people. Accordingly, organizations representing the book, film and television industries have also filed briefs asking the Supreme Court to strike down California's law. So, too, have journalism groups that worry the California law could set a precedent that might ultimately restrict what news organizations are allowed to print or television stations to broadcast. Legal precedent, expert opinion and logic all yield the same conclusion: The California statue is unconstitutional, unwarranted and unnecessary. Based on the law and the facts — not the myths — we hope the U.S. Supreme Court concurs."
Read the whole thing at the Baltimore Sun.