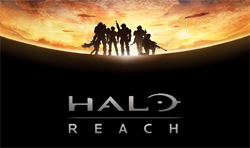 Halo Reach cheaters and hooligans (you know who you are) are being put in their place as Bungie resets Reach credits. In a post on Friday Bungie announced that thousands of players who have exploited a glitch in the game will have their credits reset. Some players have earned bans too.
"We are in the process of applying credit resets to approximately 15,000 users who we have identified as the most egregious Challenge Reset abusers," a post on Bungie.net read.
More sweeps of questionable player activity are happening this week as well. The exploit in question allowed players to manipulate their network connections to play Challenge mode 20 or more times and earn buckets of credits. Naturally, some users say that they were unfairly targeted because they did not know about the glitch and did not use the exploit knowingly.
How Bungie will respond to those complaints remains to be seen.
Source: MTV Multiplayer